Registering is simple, and you can now use your email address as your username for the ultimate convenience. Visit RCI.com now to register and start exploring the world with RCI.
You can also find your Member ID at the top of your Weeks or Points Account Statement, that we email you each month.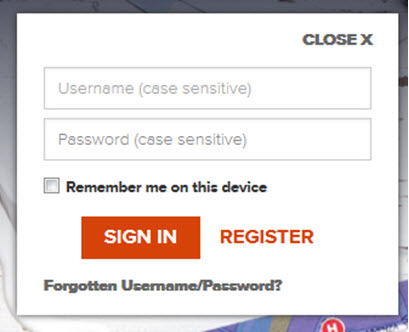 Step 1: Enter Member ID
If you are a Weeks member, your Membership ID will be in the format 1234-56789.
If you are a Points member, your Membership ID will feature in the style of 1-2345678.
When entering your RCI Membership ID, please use letters and/or numbers only. Do not include any dashes or spaces in your entry.
Click 'CONTINUE' to move on to the next step.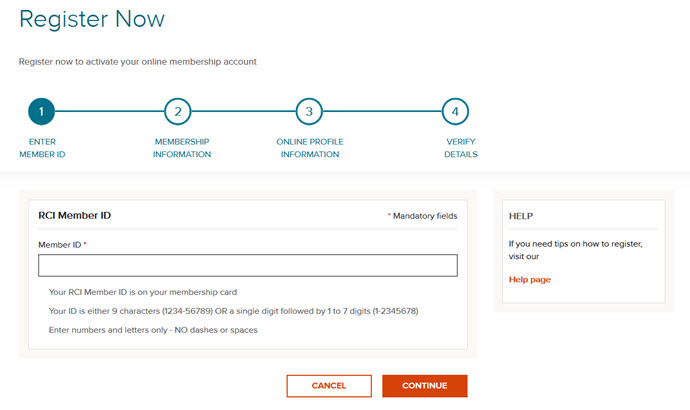 Step 2: Membership Information
The Membership ID you entered in Step 1 will be automatically populated. Now enter your 'Last Name' and 'Email Address' in the fields provided.
Finally select your country of residence from the drop down menu. This should be the same country you provided to us when you joined RCI.
Click 'CONTINUE' to move on to the next step.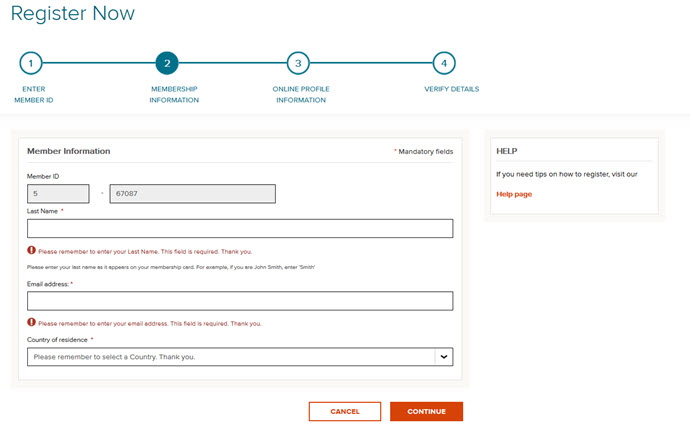 Step 3: Online Profile Information
Enter a username. You can use your email address for this, or choose your own username.
If the username you have chosen is already taken, you will need to select another.
Your password must be at least 6 characters long, and should not include any special characters. It is also case sensitive, so any uppercase and lowercase letters will need to be entered when signing in, exactly as per the password you register.
We will need to verify your password, so please re-enter it in the field provided.
In case you ever forget your password, you will need to answer a security question so we can recover your account succcessfully.
Click 'CONTINUE' to move on to the next step.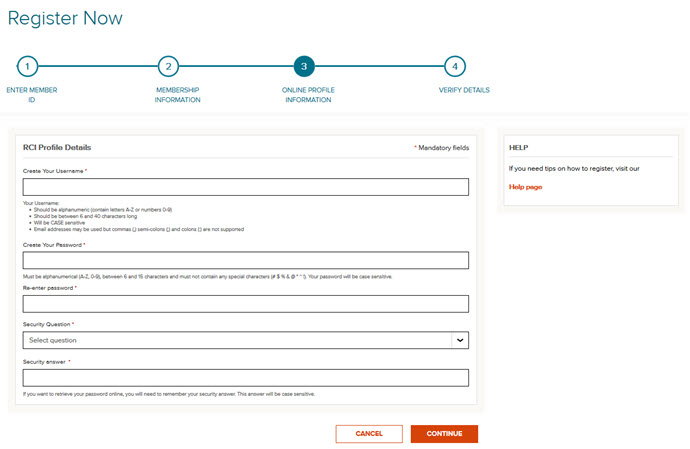 Step 4: Verify Details
Review and agree to RCI's Membership Terms and Conditions by ticking the confirmation box and clicking 'I ACCEPT'.
You will now receive an email confirming that you have successfully registered your account.
Sign in to RCI.com
If you registered your account usng the same email we already have on file for you, simply sign in to RCI.com and start exploring.
If you used a different email address to the one we have on file for you, check that inbox for an activation email. Click on the link in this email so we can verify your email address.
If your email address is valid you will automatcally be logged into your RCI.com account.
Make sure you check our Help Library for useful tips on searching for holidays and how to get the most out of your RCI membership and online account.