If you have already registered for an online account on rci.com, and you have forgotten your username, a quick way to retrieve your username is to look at your Weeks or Points Account Statement which contains your username both at the top and bottom. Your username can also be found in the footer of any emails you receive from us.
From the rci.com homepage, move your cursor over the SIGN IN or REGISTER area, and click on the "Forgotten Username/Password?" link.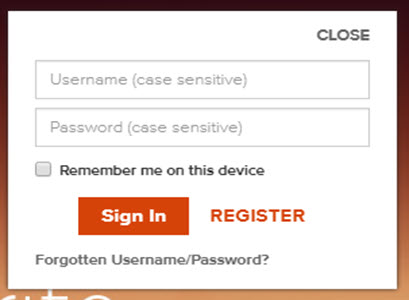 In the "Forgot Username" area, enter your RCI Member ID without adding any spaces or dashes. Then enter your first name as it appears on your Membership ID card, and click continue.

If you entered the correct information, we will send you an email to the email address we have on account for you, which will contain your Username.