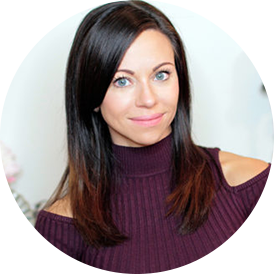 Animal lover, fitness fanatic, coffee enthusiast and avid photographer. I love traveling the world in pursuit of the best cup of cappuccino or glass of red wine, relaxing on beautiful beaches or going off the beaten path to find hidden gems in every locale. I enjoy being outdoors and finding creative ways to get a workout in while on vacation including hiking, swimming, running or bike riding. Future travel spots on my bucket list include Spain, South Africa and Southern California.
Bucket List Destinations:
Juliet
A New Jersey native, pizza lover, and adventure seeker! From swimming in Mexican cenotes to hiking the Alps in Switzerland, I am passionate about the great outdoors and everything nature has to offer.
Kelly
A self-proclaimed foodie who loves experiencing new places through the local cuisine. I enjoy a wide range of activities including museum hopping, exploring new cities, and outdoor adventures!